Home Décor Colour Trends for 2023
Spruce up your home this spring with bold colours, sustainable choices, and upcycled furniture. Explore all the exciting home décor colour trends for 2023.
They say change is as good as a holiday – so maybe it's time to shake things up at home. Spring is just around the corner, and some fantastic new home décor trends are emerging.
We're seeing a strong focus on feel-good colours, sustainable choices and sprucing up pieces you already own. This means leaning into your creativity to breathe new life into your home by revamping your living spaces. Rejuvenation is a major theme here – and what better way to celebrate this season of growth than by embracing sustainable design trends that contribute to a healthier planet?
Let's explore the top interior home décor ideas that you'll find at Macarthur Square – making it super easy for everyone to transform their homes.
Top 3 interior décor trends
Bold use of feel-good colours
Have you heard of dopamine dressing? It's all about wearing bold colours to boost your mood. Well, why not apply the same logic to your home? The top home decor trends for 2023 show that incorporating accents of colour into each room is back in a big way.
We all know that spring is synonymous with vibrant hues and cheerful tones – so whether it's a statement rug like the Ohio Aztec Rug from Adairs or these cushion covers Chantilly Cushion from Bed, Bath N' Table, you'll have no trouble finding the perfect soft furnishings for your home. From pastel pink and mint green to bright candy colours – refreshing your home with statement pieces is the key. A new colour scheme can be incorporated into various décor elements such as cushions, curtains, bedding, and tableware – effortlessly adding a touch of spring to any room.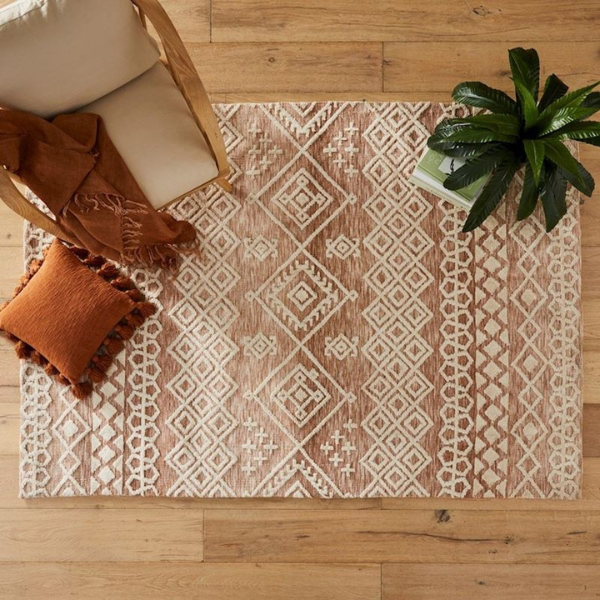 Adairs
Ohio Aztec Terracotta Marle Rug
$499.00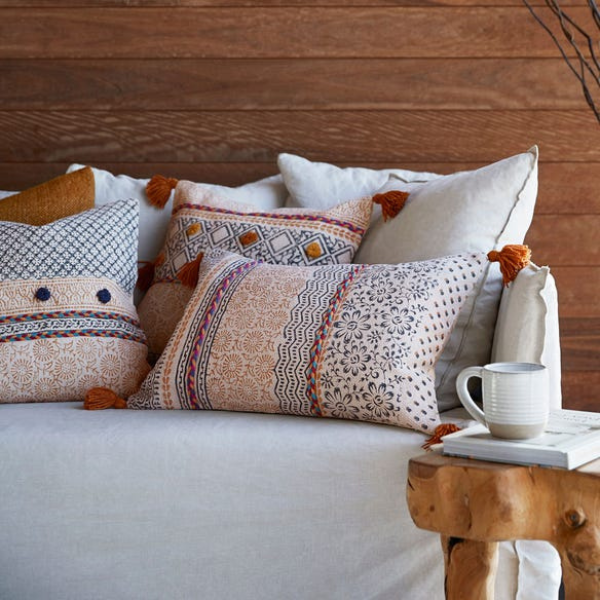 Bed Bath N Table
Samode Striped Cushion
$59.95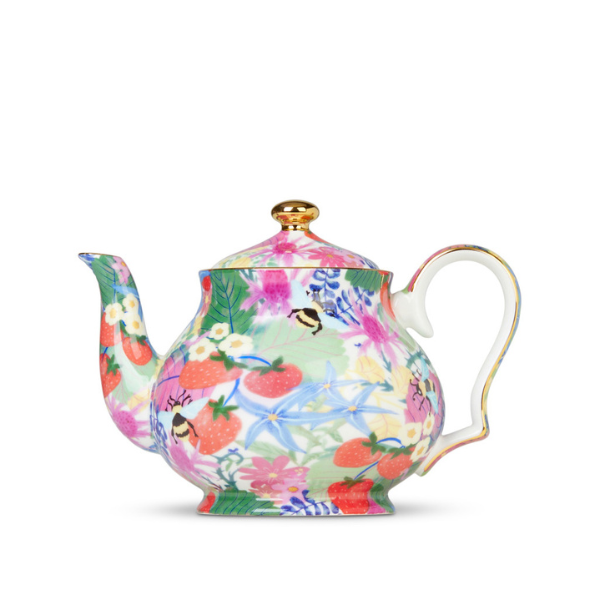 T2 Tea
Blooms & Shrooms Teapot Small White
$72
Make sustainable choices
Sustainability has become a key focus in all aspects of life, and home décor is no exception. Spring 2023 home décor trends see a surge in eco-friendly and ethically sourced products. From organic linen bedding and sustainable bamboo furniture to recycled glass vases and energy-efficient lighting, a whole host of greener choices are available at Adairs, Bed Bath N' Table and Target at Macarthur Square. By opting for sustainable décor, you can actively participate in conserving the environment while creating a stylish living space – it's a win-win!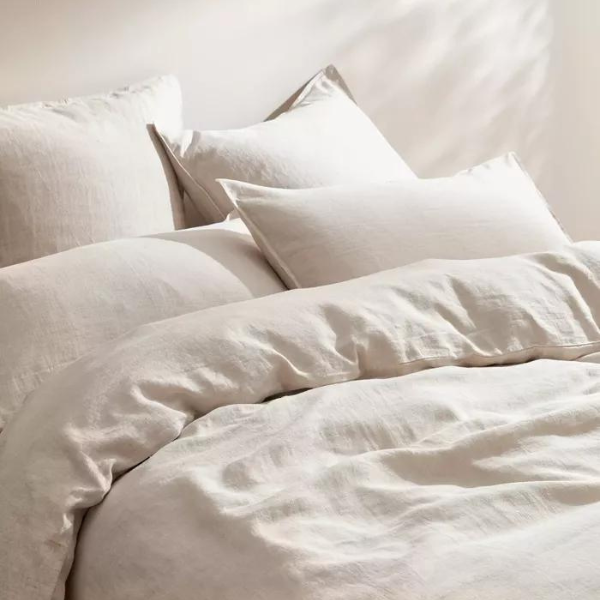 Target
Lilah Linen Quilt Cover Set in Flax
$140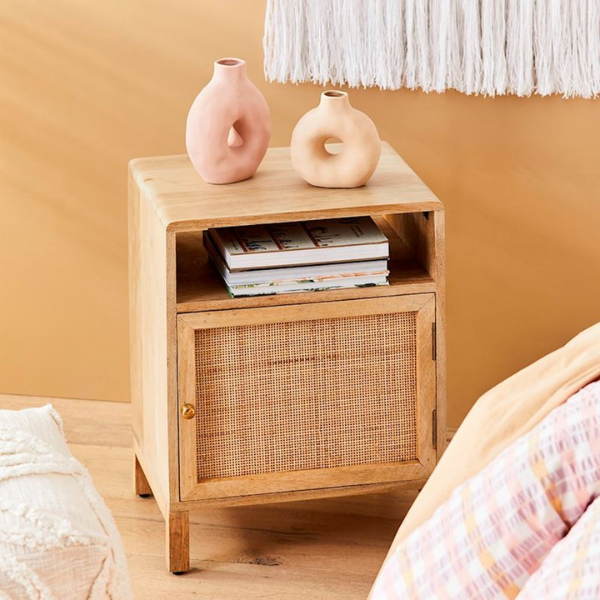 Adairs
Anjuna 1 Door Natural Bedside Table
$449.99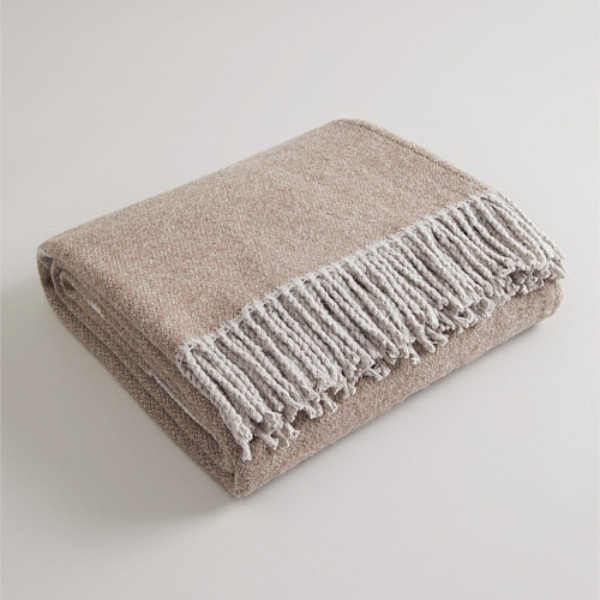 Country Road
Modern Recycled Cotton Throw
$189
Upcycle — give new life to tired items
In a bid to reduce waste and promote creativity, upcycling has become a major interior décor trend for 2023. Always think twice before getting rid of that old armchair or worn-out coffee table it might just need a bit of love to bring it back to life. Refreshing what you already own by applying a new coat of paint or reupholstering old furniture can transform your living space while minimising your carbon footprint.
Head to Target or Big W to choose from a selection of paints, stains, and fabrics that will help give your old furniture that little extra boost it deserves.
No matter the spaces you wish to work on or what your budget looks like, there are plenty of great ideas when it comes to interior décor trends in 2023. Just remember these three themes – bold colour, sustainable choices, and upcycling and you'll be sure to bring bright and happy vibes to your home this spring.
Head to Macarthur Square to explore all your spring home décor options – happy shopping!