5 Spring Fashion Trends to Try!
From dopamine dressing to double-denim (yep, you read that right), here are five spring fashion trends we're loving, and a few tips on how to incorporate them into your wardrobe.
Every year, Spring brings a renewed sense of warmth and wonder. In the fashion space, this means fresh new trends to try, new patterns, styles and shapes that start to dominate shop windows and the keen urge to shake up our style.
But the new season doesn't always mean buying a whole new wardrobe. There are plenty of savvy ways to embrace this year's top spring / summer fashion trends.
From dopamine dressing to double-denim (yep, you read that right), here are five spring fashion trends we're loving, a few tips on how to incorporate them into your wardrobe and where you can find them at Macarthur Square.
Midi skirts are having a moment
The perfect modest, mid-season staple, midi skirts are making a comeback this spring. From flowy frocks to denim statement pieces, it's all about creating an elongated look.
Flowy, A-line midi skirts are easy to pair with a classic tank top or fitted t-shirt for a balanced silhouette. Or, you can tuck an oversized tee or button-up into a more fitted denim or satin slip skirt. For cooler days, throw a light blazer over the top or tuck a lightweight knit in at the waist with a statement belt.
Forever New
Jemima Glitter Skirt
$100.00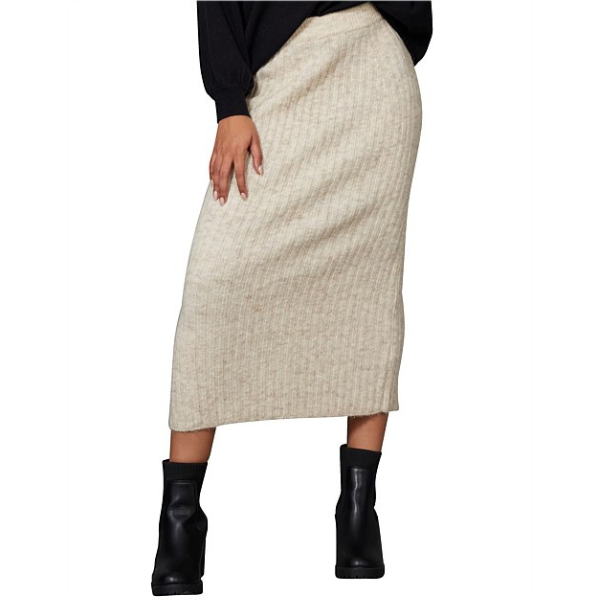 David Jones
Kinsella Knit Skirt
$59.95
Dabble in dopamine dressing
Nothing "goodbye winter!" like a bold, colourful outfit. Dopamine dressing is a relatively new trend that's been all over TikTok. The theory is that dressing in bright, fun colours will lift your mood by releasing dopamine, a neurotransmitter that can influence our emotions. The science community is yet to release any hard data on the topic, but you have to admit, there could be some truth to it.
Bright hues and bold patterns can really make a statement, so why not give it a go this spring? Your bright, bold outfit might make someone's day. You don't have to go all out. Keep your staple pair of jeans and pair it with a bright blouse, or use a bold lip to deliver that dopamine hit.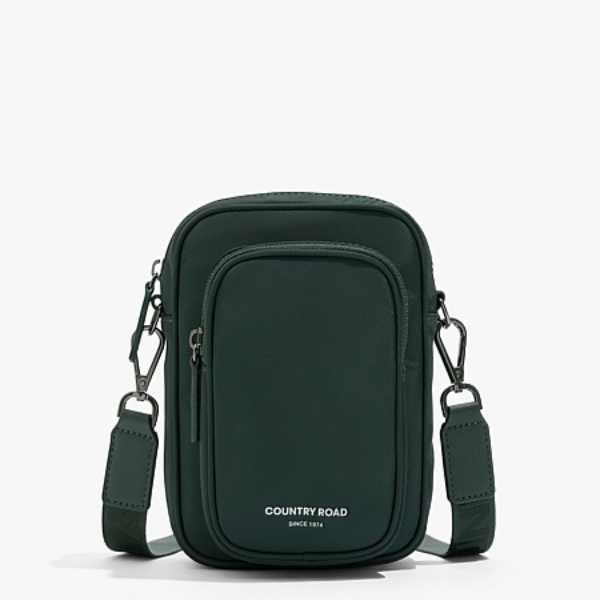 Country Road
Recycled Polyester Mini Bag
$79.95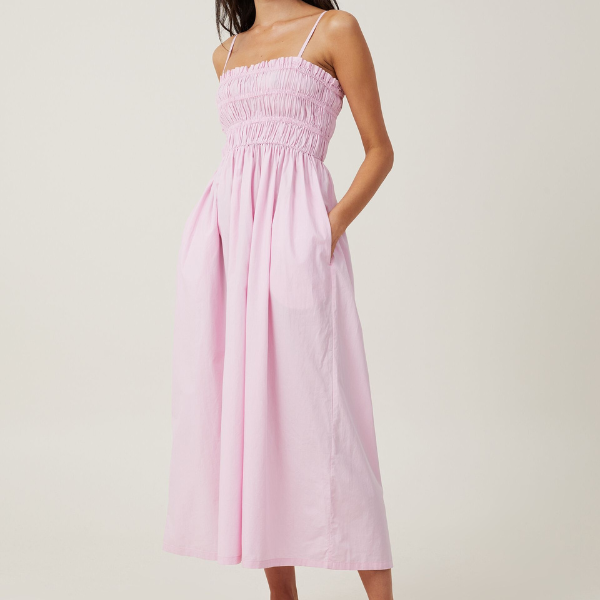 Cotton On
Lexi Shirred Maxi Dress
$69.99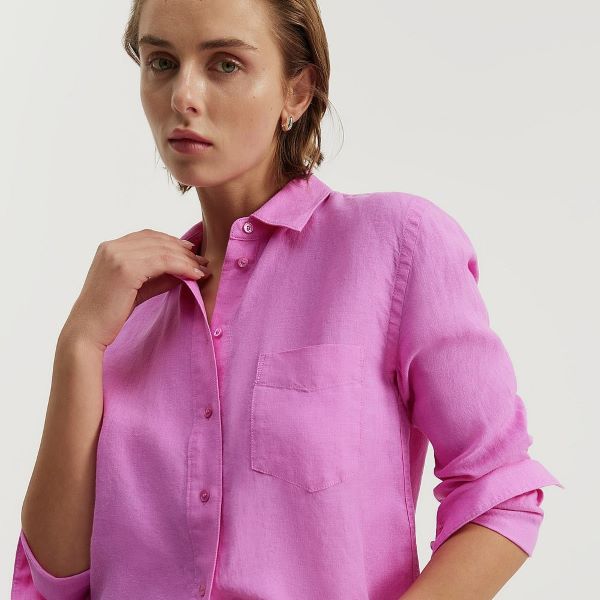 Country Road
Organically Grown Linen Shirt
$139.00
Glitz and Glam
This has to be one of our favourite fashion trends for spring / summer 2023. Between The Barbie Movie, Taylor Swift's Eras Tour and the Coachella vibes that seem to float through the fashion scene every year, we're seeing a tonne of glamorous, sparkly and OTT looks this spring.
And hey, these aren't your everyday, pop-down-to-the-shops looks, but for a fun night out, going full-glam can be fashionable and just plain fun.
Forever New
Jemima Glitter Skirt
$109.99
Universal Store
Flashy Glitter Long Sleeve Top Black
$50.00
Doubling down on denim
Another nod to Y2K fashion, denim is back in a big way. We're jeans, skirts, vests, jackets and button-ups dominate this spring fashion scene.
And we hate to say it, but it looks like low-rise jeans have returned. But don't worry, you'll still find plenty of mid and high-rise styles to choose from.
When you're shopping for jeans, it pays to invest in a quality pair that will last a few seasons. Likewise with denim jackets. Choose a classic, flattering style that works for your body shape and it'll never go out of fashion.
Target
Mila Super High Rise Jeans
$50.00
Universal Store
Rendezvous Top Faded Denim
$59.00
Cotton On
Bowery Denim Jacket
$79.99
General Pants
Low Carrie Jeans Amalie Blue
$139.95
Big and Baggy
The oversized trend continues into the new season, with cargo pants, baggy tees and wide-leg jeans still a focal point of spring street style. It's all about balancing 'cool' and 'comfort'.
If you're not keen to go all-in on the oversized look, pair a baggy top with a fitted pant and vice versa. This will help balance the outfit and give you shape.
General Pants
Bdg Baggy Cargo Slate Grey
$149.95
General Pants
Tamika Trench Coat Stone
$169.95
Remember, there's no need to ditch your entire wardrobe with the change of every season. Choose one or two trendy pieces to add to your outfit rotation. Look out for garments made from recycled or organic materials to minimise your environmental impact while keeping up with the latest trends.
And if you do find that your wardrobe needs an overhaul, do a little good for the fashion world by donating preloved clothes to charity or selling them online to give them a second life.
See what's on-trend at Macarthur Square this Spring - Show Now.